At Employer Protect®, and Contractor Protect® we take the time to understand YOUR businesses and deliver sound and practical advice, outcomes and representation and training, that will not only save you money, but help you meet your workplace obligations.
Our highly experienced staff offer detailed, up-to-the-minute knowledge about:
Workplace Relations

I

ndustrial Relations Laws, Rules and Regulations

E

mployer Rights

B

ullying, Harassment, Victimisation and Discrimination issues

Bullet Proof Dismissal and Redundancy Procedures

T

ermination, and entitlement/payout issues

T

raining and Education

Enterprise Agreements, Contracts and letters of Appointment

Code compliance….and much more…..
No matter what the season, or profit margin, there are two constant realities for employers. The containment of costs, and the financial implications of ignoring or incorrectly applying employment laws; legislative and regulatory requirements, and a myriad of other obligations.
The team at Employer Protect® and Contractor Protect® has decades of experience, underpinned by a commitment to providing a quality service at a reasonable cost, to employers and/or contractors, no matter how small or large.
Our subscribers and Hotline Recipients come from all over Australia and New Zealand. Our long-standing subscriber base (up to 15-years) and frequent referrals, are testament to our personalised, quality services.
Delivery of expert services in Industrial Relations, and HR Management is all we do. Our subscriber clients are our number one priority.  Tax deductible subscriptions to Employer Protect® and Contractor Protect® allow you to concentrate on your core business, knowing that you are well supported in all areas of employment law.
Your peace of mind is just a phone call away.
Call 1300 900 300, or 1300 366 134 and we will do the rest.
Here at Employer Protect® we have experts in the fields of Industrial Relations (IR), Human Resources (HR) and Workplace Relations that can help support and improve the functioning of small and medium sized businesses. Our specialists include Mr. Colin Dorber.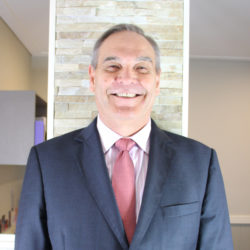 Colin Dorber
IR Specialist | Advocate | Mediator | Mentor | Arbitrator (AIAMA)
Colin, whom is a former police officer, specializes in employment law, advocacy and mediation. His body of work includes working in IR in the NSW health sector, serving as the Secretary of the National Timber Trade Association, playing an integral role in the establishing of the Lockyer Valley Farmers United and serving as Managing Director of Australian Wool Innovation.
Colin's extensive professional experience, particularly with regards to his key leadership roles, means he is perfectly suited to provide expert advice about important business issues such as wage rates, termination laws and wrongful dismissal claims. He is also versed in contractor and employee matters, issues pertaining to equal employment opportunity and undertaking complex investigations with the aim of redeploying and/or removing employees.